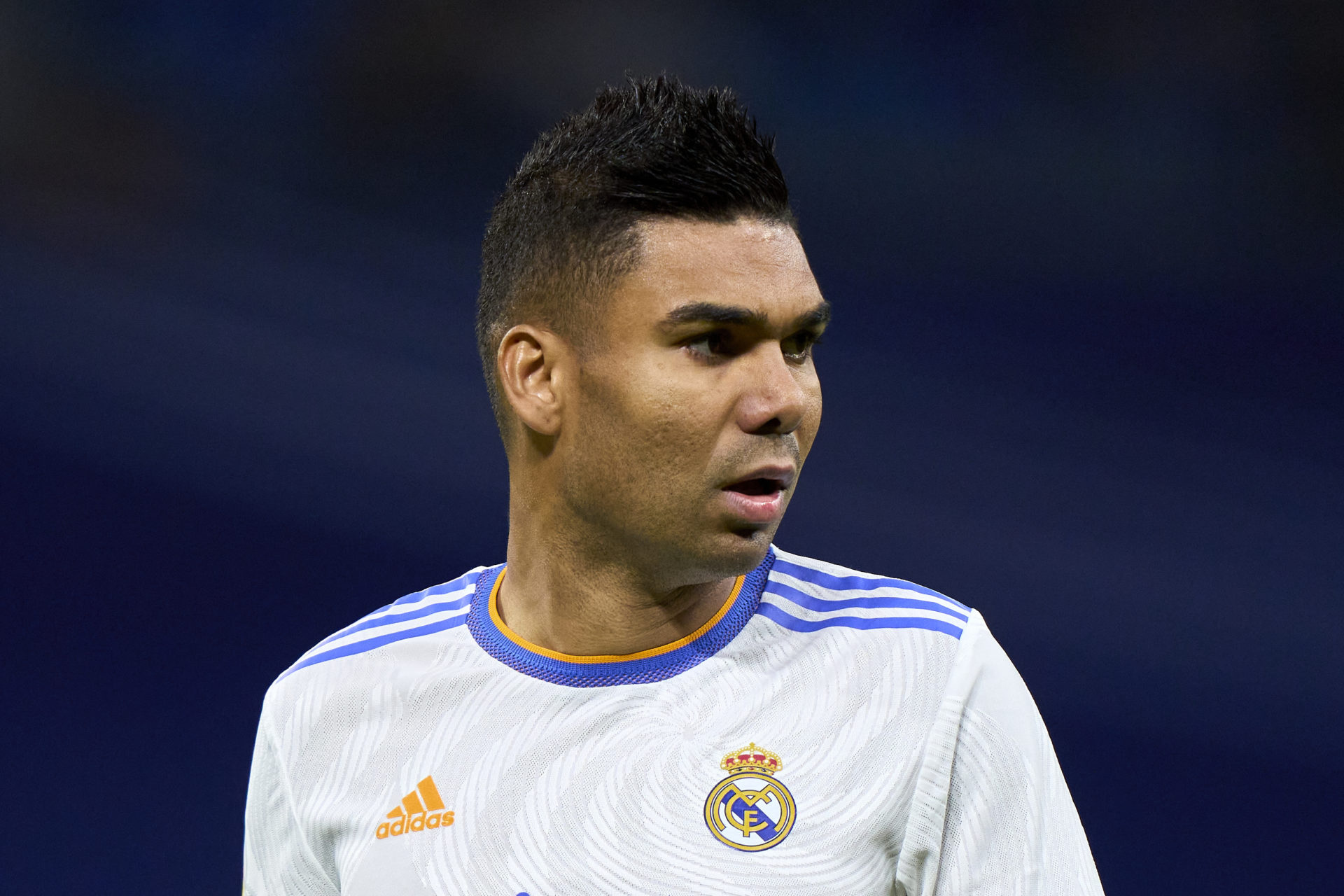 Manchester United announced a deal to sign Casemiro, with the Brazilian becoming the club's fourth summer signing.
Given the club's poor form and downwards trajectory, this is a major coup to attract a five times Champions League winner to the club at his peak.
Casemiro wants to be earning a high salary, but according to Brazilian outlet Lance, this is not among his motivations for making a move.
The midfielder has reportedly joined Manchester United for positive reasons supporters will be able to feel encouraged about.
READ MORE: Confirmed Manchester United transfers, ins, outs, loans, releases for 2022/23
HELSINKI, FINLAND – AUGUST 10: Carlos Henrique Casemiro of Real Madrid during the UEFA Super Cup match between Real Madrid v Eintracht Frankfurt at the Olympic Stadium Helsinki on August 10, 2022 in Helsinki Finland (Photo by David S. Bustamante/Soccrates/Getty Images )
Two reasons Casemiro decided to join
According to Lance, there are two reasons Casemiro decided to join Manchester United.
The first reason is that Casemiro has long held a desire to play in the Premier League, and wants to get out of his comfort zone in Spain.
His style of play is well suited to English football, with the way he embraces the physical side of the game.
The second reason is that Casemiro is reportedly attracted by the challenge of turning Manchester United back into contenders.
He believes he can be a key player in helping United to turn the club's current poor fortunes around.
The report adds: "The salary issue and the length of contract had little influence on Casemiro's decision."
Casemiro's reasons for joining enabled him to make his mind up quickly, thankfully for United, who had almost stumbled towards this deal after a botched move for Adrien Rabiot.
The midfielder won't be registered in time to face Liverpool, but it is possible he could be in the stands at Old Trafford for the fixture.
CASEMIRO: fact file
Real Madrid signed Casemiro from Sao Paulo for £5 million in 2013, after an initial loan to their B side.
He has gone onto form one of football's best midfield trios with Luka Modric and Toni Kroos.
Casemiro has won a staggering five Champions League trophies and three La Liga titles.
He is an international teammate of Fred for Brazil; the pair have 11 clean sheets from 15 starts together.
Casemiro has more than 330 appearances for Real Madrid, scoring 31 goals.
show all
Dan is still wondering what would have happened if United had kept Juan Veron…
Last Manchester United XI to beat Liverpool in the Premier League: where are they now