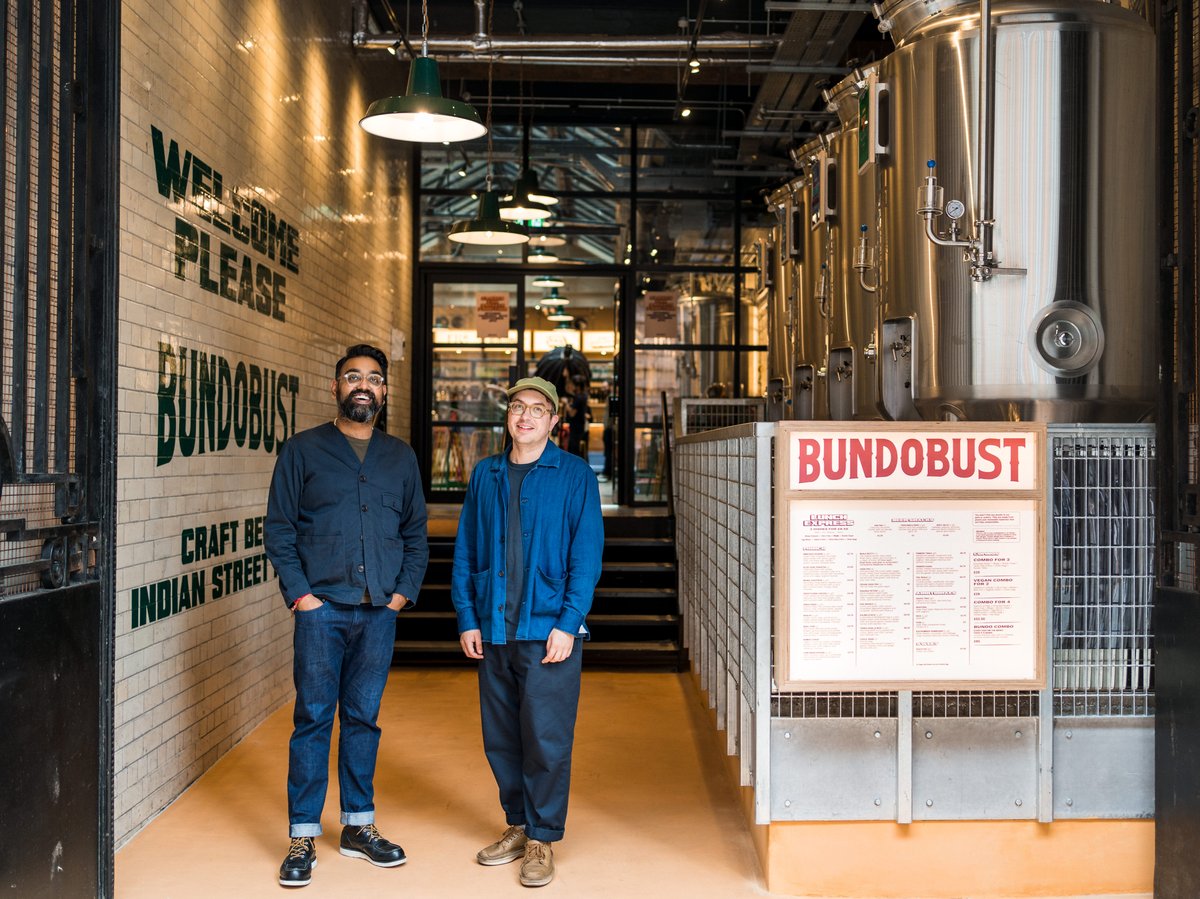 Bundobust has made it a double with its latest accolades as it was also recognized for being an Instagram magnet for vegan foodies!
A street food and craft beer business with two venues in Manchester city center has scooped a major accolade by being named on a list of the top 50 things happening in the world of food and drink.
And it was clear that the opening of the business' brewery-restaurant in a Grade II-listed Edwardian building on Oxford Road was a crucial part of the reason its listing was so high.
Bundobust also made it a double on the awards front as it was celebrated as one of the most Instagrammable vegan restaurants.
Bundobust butter chicken
What has Bundobust achieved in making the OFM50?
The OFM 50 compiles the top 50 things the Observer thinks is happening now in the world of food and drink.
Bundobust's Manchester brewery, the publication said, brings its journey pairing craft beer with street food from the Indian subcontinent "full circle".
The Oxford Road venue joins the vegan and vegetarian restaurant chain's eatery in Piccadilly Gardens and its outlets in Leeds and Liverpool.
The company says brewing its own beer, not just stocking a range of ales from across the vibrant craft beer scene, was always an important ambition.
And it said that Manchester has always been a key city as it traces its rocketing popularity back to a visit and subsequent rave review by well-known food critic Jay Rayner.
Bundobust co-founder Marko Husak said: "I am very pleased that Bundobust is featured in Observer Food Monthly.
"Bundo has always taken beer seriously and it was only a matter of time before we brewed our own.
"The whole brewery project suffered delays with our brewkit getting stuck in China in early 2020, three lockdowns, and the usual hold-ups of opening a new site, but we got there.
"It is also just over five years since we opened the first Manchester site and got that incredible Jay Rayner review, which started our journey properly."
What is Bundobust's achievement for its Instagram popularity?
Bundobust has also just been named one of the most Instagrammable vegan restaurants in the country.
Myvegan analyzed Instagram hashtag data for over 170 popular plant-based eateries to see which most frequently popped up on people's feeds.
Bundobust was third, the highest-rated northern restaurant in the list.
What else is the business doing?
Fresh from its role in steering the company into the OFM 50, Bundobust's brewery is celebrating the launch of two new beers.
It is heading back into British brewing history by collaborating with Thornbridge to produce a 3.8% dark mild which will be available on cask.
Manak, the Bundobust brewery's new cream ale
However, this is a limited-edition creation so drinkers will have to hurry if they wish to sample it.
And it has unveiled Manak, a 4.2% cream ale which is an American style somewhere between a golden ale and a lager.