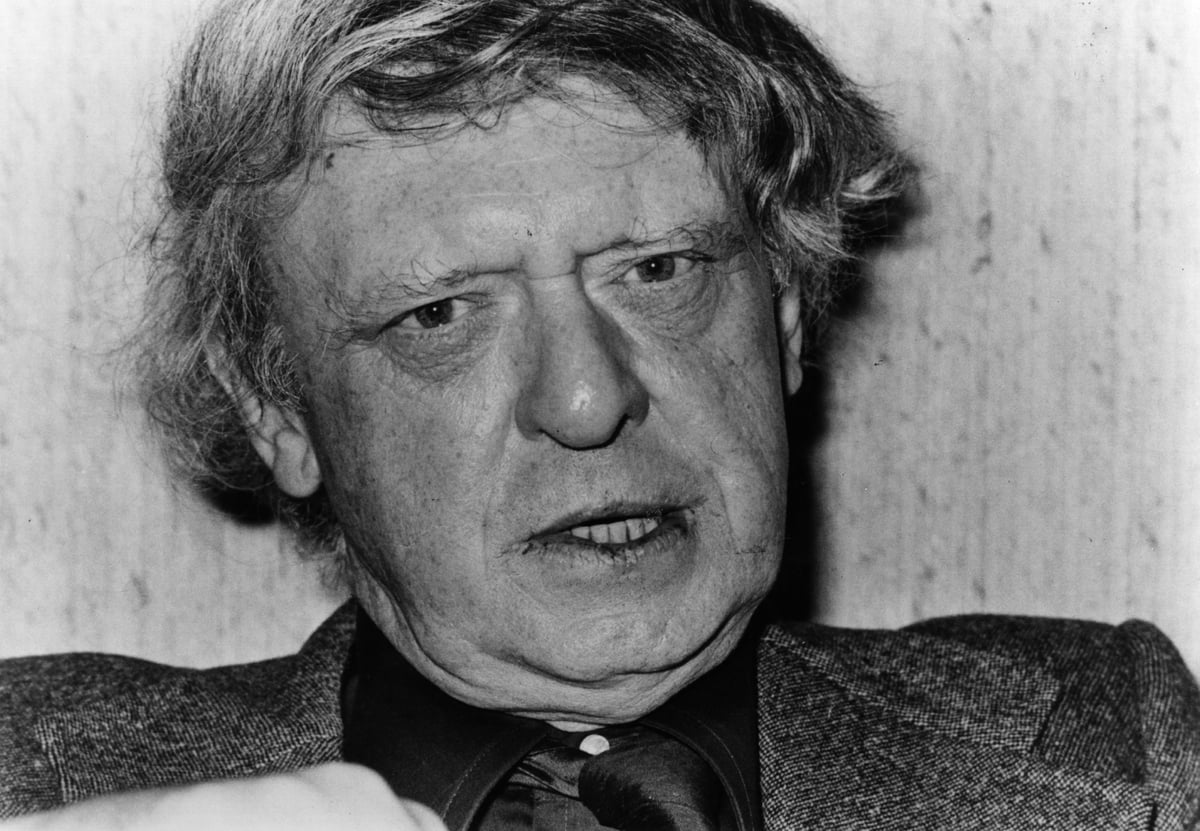 Here are some of Manchester's greatest literary icons and their most famous works.
Manchester has inspired great works of art from all disciplines. And while everyone knows about its music scene, its literary tradition does not enjoy as much attention – but there are plenty of fantastic books penned by authors who called the city home.
Here is a selection of Manchester's most famous authors past and present.
Thomas De Quincey
Thomas De Quincey was born into an affluent family in Manchester in 1785. He was an essayist, literary critic and journalist. He is most famous for his memoir "Confessions of an Opium Eater," which documents his struggles with addiction. A New Yorker article from 2016 referred to him as "the man who invented the drug memoir" and the literary tradition of addiction literature.
Elizabeth Gaskell
Although she was born in London in 1810, Elizabeth Gaskell settled in Manchester with her family in later life. Her house at Plymouth Grove, where she wrote many of her most famous books, is now one of the city's most famous historical landmarks.
Elizabeth Gaskell's house on Plymouth Grove in Manchester. Credit: Local TV
Her notable works include Mary Barton, Cranford, which was made into a popular TV series, and The Life of Charlotte Brontë, which is described by some as the first modern biography.
Frances Hodgson Burnett
Frances Hodgson Burnett was born in Cheetham Hill in 1849, but moved to the United States with her family in 1865. She was famous for her children's novels including The Secret Garden, A Little Princess and Little Lord Fauntleroy.
Anthony Burgess
Anthony Burgess was born in Harpurhey in 1917. His most famous work is his dystopian satire The Clockwork Orange, which was adapted for the big screen in 1972 by Stanley Kubrick.
Anthony Burgess, English author, critic and composer, and writer of the controversial 'A Clockwork Orange,' was born in Harpurhey in 1917 (Photo by Evening Standard/Getty Images)
Burgess was a keen linguist and lectured in phonetics, which is evident in The Clockwork Orange as the characters speak in an invented Anglo-Russian slang. His other notable works include the epic Earthly Powers trilogy.
read more
Howard Jacoboson
Howard Jacobson was born in Manchester in 1942. A lot of his work explores Jewish heritage, such as the 2010 Man Booker Prize winning novel The Finkler Question. His other works include Coming From Behind, The Mighty Waltz and Who's Sorry Now?
John Cooper Clarke
No list of Greater Manchester authors would be complete without the Bard of Salford, John Cooper Clark. He is described as a "punk poet," rising to fame in the 1970s and 80s performing his poetry alongside punk bands. He has written two poetry books Ten Years in an Open Necked Shirt and The Luckiest Guy Alive, as well as his autobiography I Wanna Be Yours.
Punk poet John Cooper Clarke upset some of his fans with 'transphobic' content at a gig in Sheffield (Photo: Getty)
read more
Jeannette Winterson
Jeanette Winterson wrote her first novel, the semi-autobiographical Oranges Are Not the Only Fruit when she was just 23 years old and it won the 1985 Whitbread Award for a First Novel. It is a coming-of-age story about a lesbian teenager growing up in a religious family. She has written over a dozen books and is currently a Professor of New Writing at The University of Manchester.
Lemn Sisay
Born in Wigan in 1967, Lemn Sissay is a poet, playwright and was the chancellor of the University of Manchester.
Lemn Sissay's poem "Hardy's Well" on the side of the pub it is named after on Wilmslow Road, Rusholme. Credit: Google Street View
He was also the official poet for the London 2012 Olympics and the 2015 FA Cup. Some of his poetry collections include Rebel Without Applause, Morning Breaks in the Elevator and The Emperor's Watchmaker.
read more