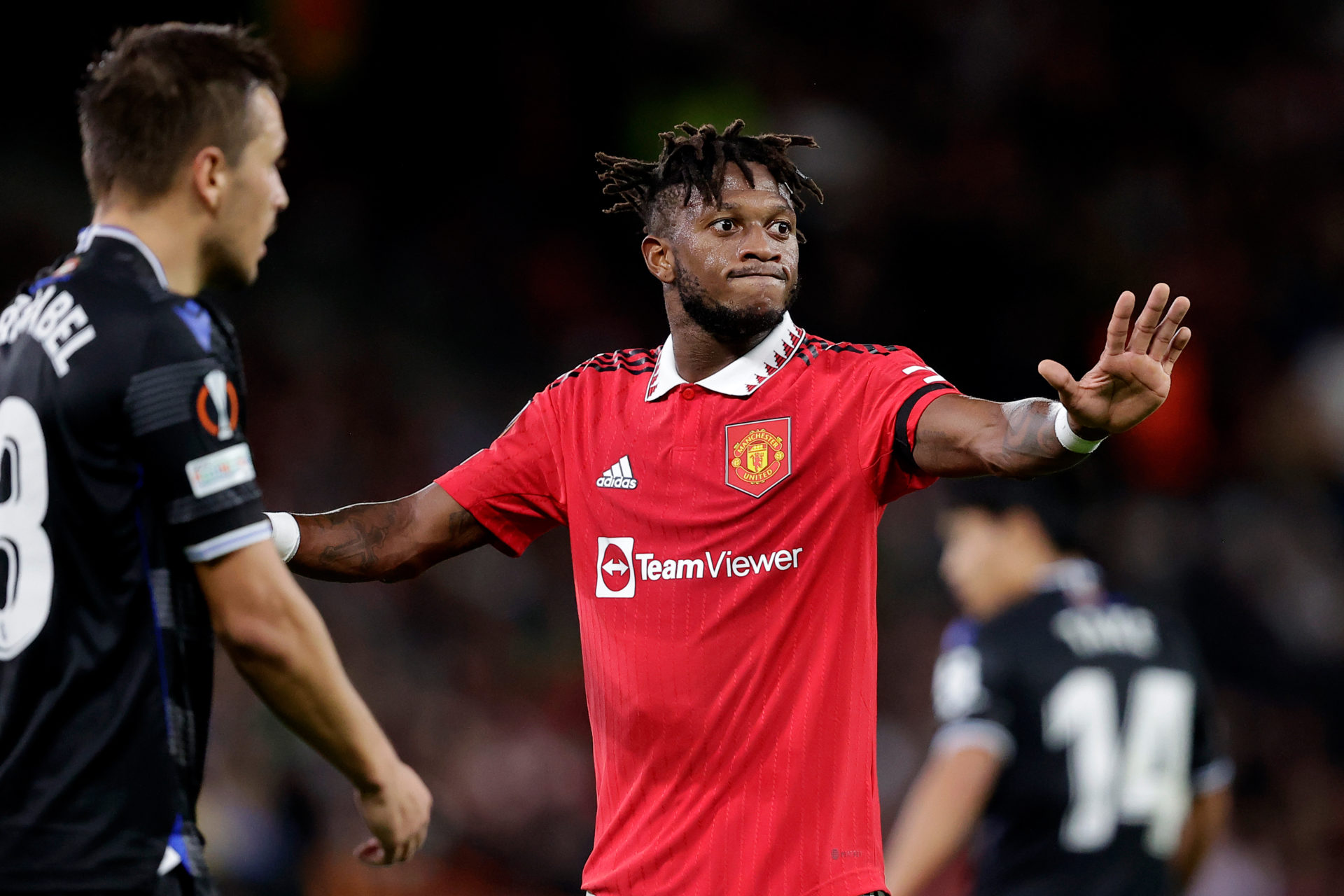 Manchester United were beaten 1-0 by Real Sociedad at Old Trafford as the team's Europa League campaign got off to a poor start.
A strange night at Old Trafford was not helped by a poor refereeing decision which awarded a spot-kick against Manchester United in the second half.
Real Sociedad defended well and can feel like they earned their win, even though they were given a helping hand.
Manchester United's players can't be pleased with the performance from their side, and we learned some more about this team's limitations.
Here is a look at United's three worst players from the fixture…
fred
Fred started the game as Manchester United's number 10, playing an advanced pressing role in front of Casemiro and Christian Eriksen in midfield.
He started well, helping United to win the ball back, and that's where the problems started. Whenever Fred gets in possession, his natural inclination is to play backwards and not forwards.
He almost put United in trouble at one point with a pass backwards towards David de Gea which created an opportunity for Sociedad.
All of United's attacking play in the first half ended up going through Fred, which often led to the move being slowed down, the wrong decisions being made, or passes being poorly executed.
In the second half he was wholly ineffective, and completed only 36 passes all night.
Victor Lindelf
Victor Lindelof is not a right back. But once again we had to settle for the unpleasant sight of the Swede playing the position.
He was shunted out there with Lisandro Martinez, brought on, a sign of where he is in the pecking order.
Lindelof did well in the first half at centre-back, but at right-back he offered absolutely nothing. It's not his fault, but this is not an experiment we want to see repeated.
Photo by David S Bustamante/Soccrates/Getty Images
Cristiano Ronaldo
This was a sad performance from Cristiano Ronaldo, who is beginning to really look his age at 37.
He was put through on goal in the first half, and a younger Ronaldo would have raced away and buried the opportunity. This time Ronaldo was caught and dispossessed without even getting a shot away.
Ronaldo did score a header, but he was too lazy to get back onside beforehand and it was correctly ruled out.
The second half saw no end product from Ronaldo either; and he had to resort to going down easily in the box in a desperate attempt to win a penalty late on. The referee wasn't fooled.
This game was a chance for Ronaldo to push himself back into United's starting line-up on a regular basis. Instead he showed why he should stay on the bench.
show all
Dan is still wondering what would have happened if United had kept Juan Veron…
Five things we learned as Manchester United lose 1-0 to Real Sociedad