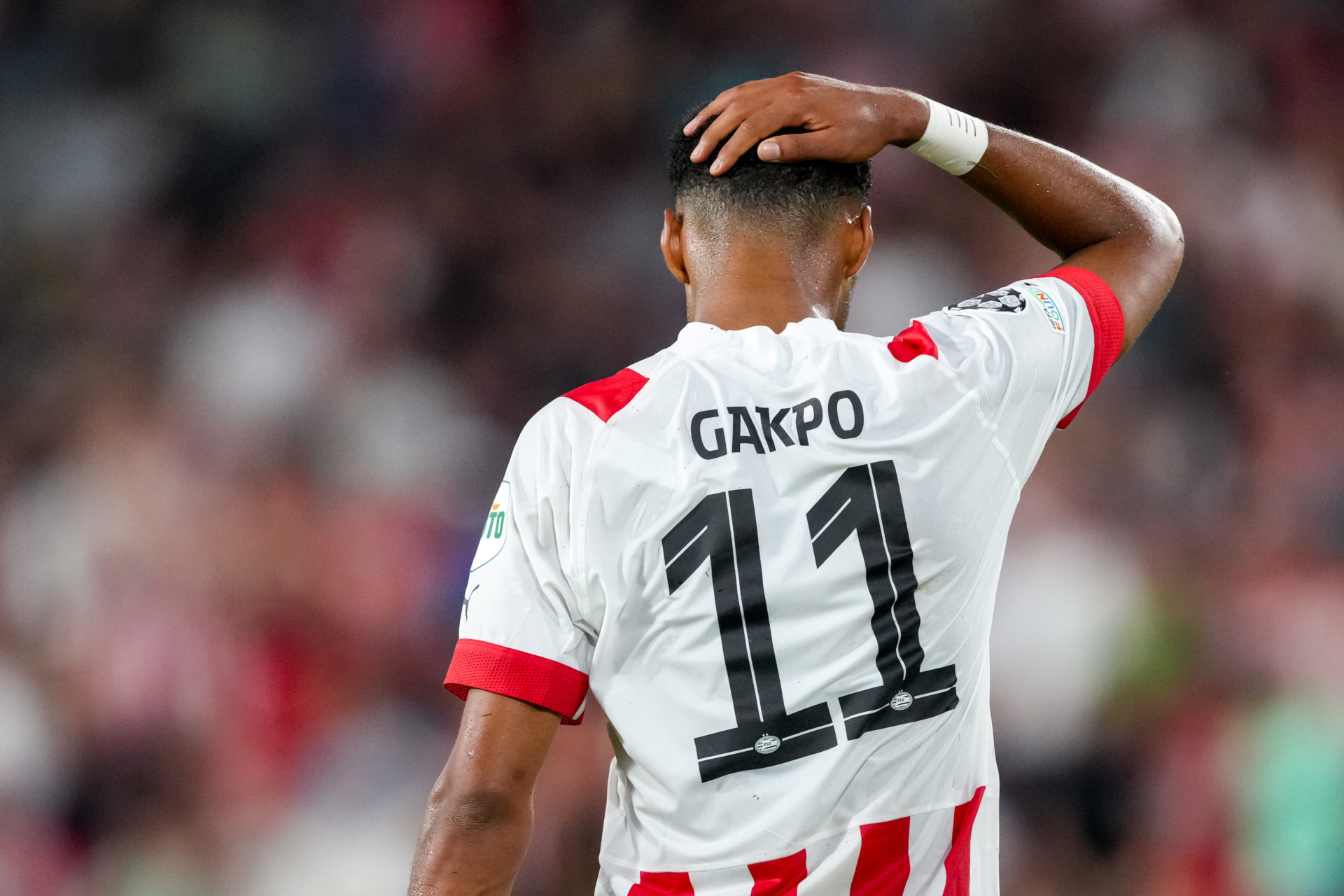 Manchester United were strongly linked with a move for Cody Gakpo by The Telegraph earlier in August.
Those links have remained consistent since – but the catch was that Manchester United had to wait until after PSV Eindhoven's Champions League qualifiers.
Well, the qualifiers are now over, with PSV playing the second leg of their tie against Rangers last night.
Rangers won the game 1-0, clinching an aggregate victory of 3-2, to reach the Champions League group stages.
READ MORE: Confirmed Manchester United transfers, ins, outs, loans, releases for 2022/23
Photo by Geert van Erven/BSR Agency/Getty Images
Move for Cody Gakpo has become easier
PSV's defeat has removed an additional complication from Manchester United's pursuit of the forward.
If the team had qualified, Gakpo could have been tempted to stay and play Champions League football. Now it seems United's task has become a lot less complicated.
Dutch newspaper De Telegraaf claimed this week that United were looking to sign Antony and Cody Gakpo.
However, with the Ajax star the priority of the two, there is a caveat attached to the Gakpo interest.
The Independent claims the Gakpo deal is only likely to be sanctioned if Cristiano Ronaldo leaves.
Not a great night for Gakpo
The defeat to Rangers meant this was not a happy night for Gakpo. It wasn't a game where he showcased his quality to a memorably high level either.
Gakpo missed PSV's best chance of the first half, blazing a shot over from the edge of the box when an opportunity appeared to open up.
He still managed to create three goalscoring chances, attempting five shots at goal in total, it just wasn't his night.
The Telegraph report Gakpo will cost £38 million. He didn't live up to his price tag against Rangers, but Erik ten Hag will have no doubts about his big game quality, after he scored the winner against his Ajax side in the KNVB Cup final in April.
This was among the 21 goals Gakpo scored last season, in addition to 15 assists.
If Manchester United want him, the chances to sign him have now just taken a step forward after last night.
show all
Dan is still wondering what would have happened if United had kept Juan Veron…
Eric Bailly to Marseille: The pros and cons of a truly mixed bag of a loan move