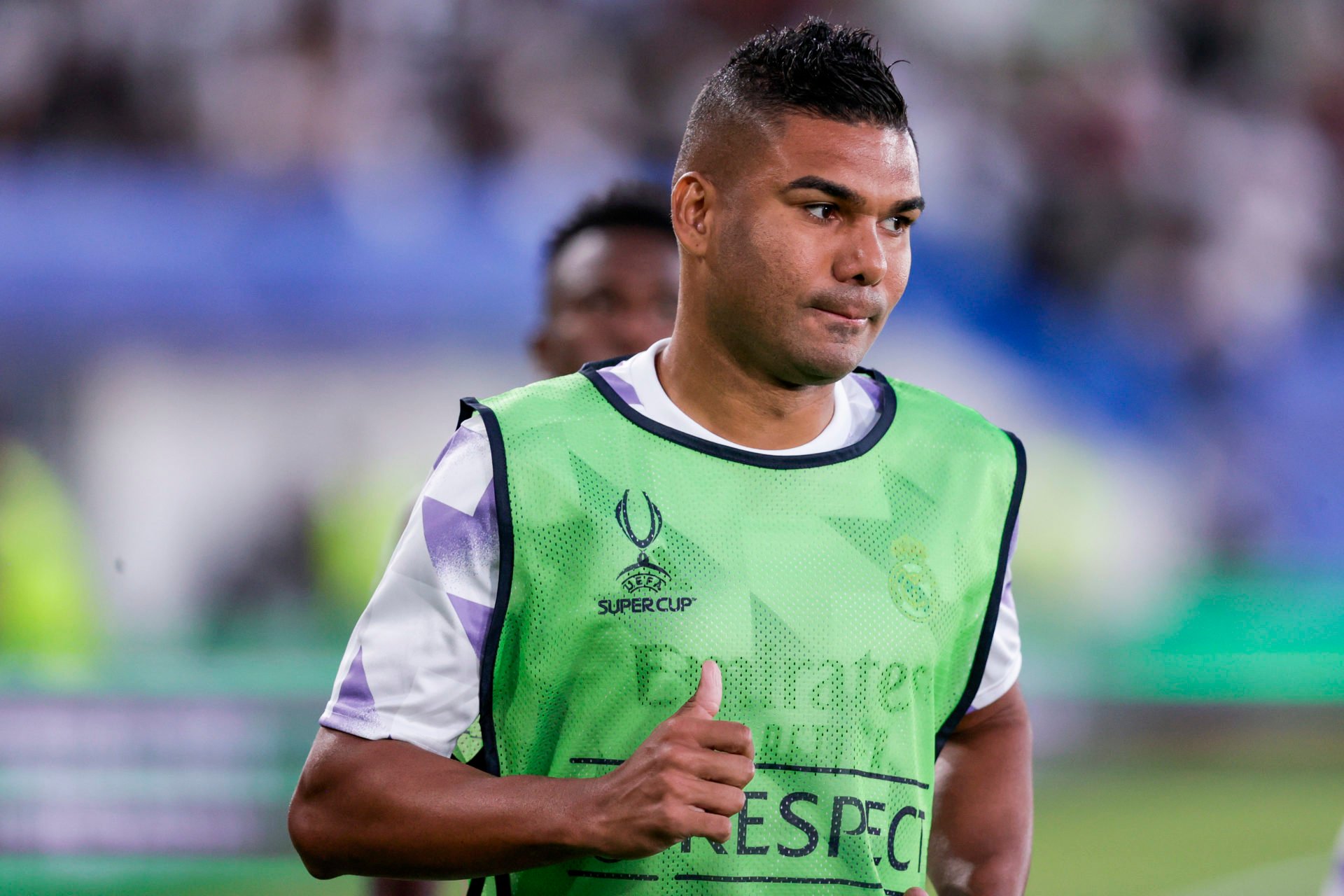 Manchester United have announced a deal for Brazil international midfielder Casemiro.
United announced a deal in principle, confirming: "The transfer is subject to the agreement of personal terms, UK visa requirements and a medical."
We are delighted to have reached an agreement in principle for the transfer of @Casemiro 🇧🇷#MUFC
— Manchester United (@ManUtd) August 19, 2022
Varane welcomes deal
Manchester United star and France international defender Raphael Varane has welcomed Casemiro to the club.
Varane won four Champions League titles alongside Casemiro – before the Brazilian added a fifth last season.
Varane says he is delighted to be reunited with the midfielder at Old Trafford, who will certainly make his defensive task easier.
Casemiro won't be registered in time to play against Liverpool on Monday although it is possible he is unveiled at the game.
He becomes United's fourth summer signing after Tyrell Malacia, Christian Eriksen and Lisandro Martinez, and becomes the glamor midfield signing the club were searching for.
Photo by Silvestre Szpylma/Quality Sport Images/Getty Images
CASEMIRO: fact file
Real Madrid signed Casemiro from Sao Paulo for £5 million in 2013, after an initial loan to their B side.
He has gone onto form one of football's best midfield trios with Luka Modric and Toni Kroos.
Casemiro has won a staggering five Champions League trophies and three La Liga titles.
He is an international teammate of Fred for Brazil; the pair have 11 clean sheets from 15 starts together.
Casemiro has more than 330 appearances for Real Madrid, scoring 31 goals.
show all
Dan is still wondering what would have happened if United had kept Juan Veron…
Three reasons Casemiro deal is better than a move for Frenkie de Jong