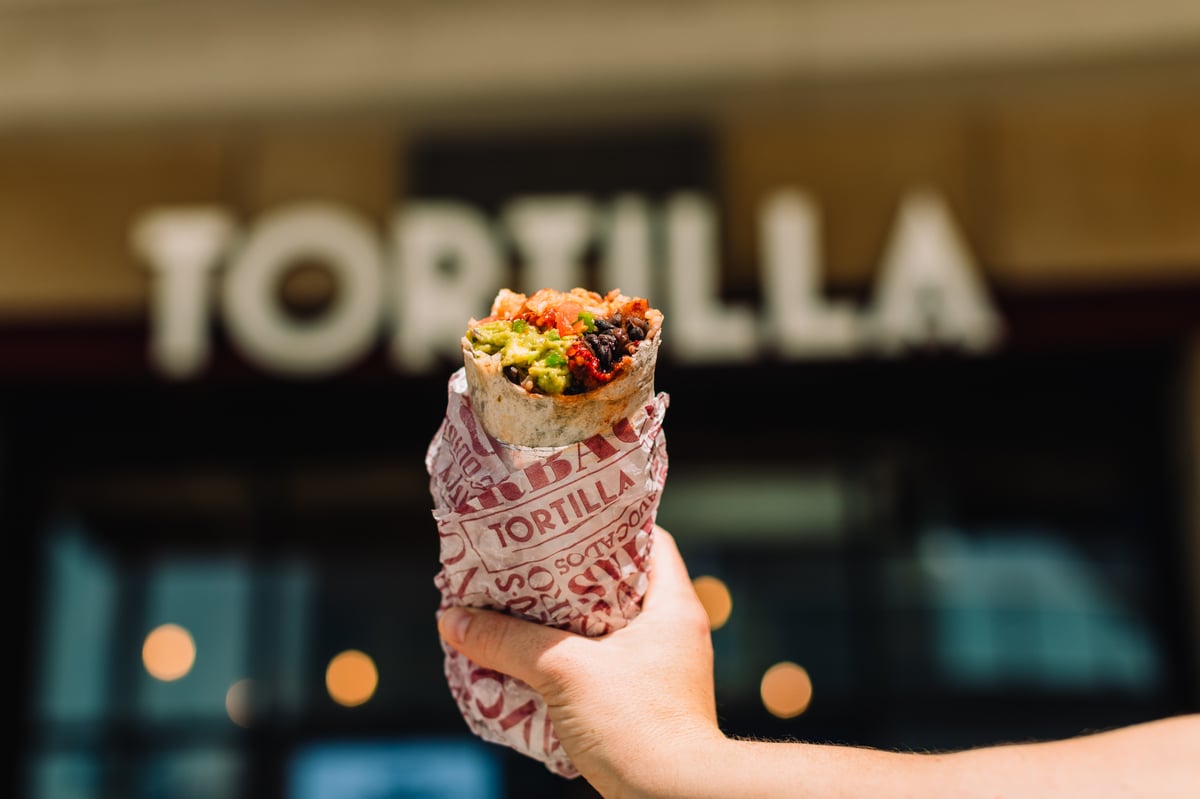 style
Tortilla, formerly Chilango, will be offering free burritos and 2-for1 deals this month.
Wednesday, September 14th, 2022, 3:08 pm
Popular Manchester burrito joint Chilango is getting a rebrand after the company was bought out by restaurant chain Tortilla.
Mexican food fans will be pleased to know that the Oxford Rd site will still be serving up favorite dishes – burritos, nachos, tacos and quesadillas.
Tortilla describes its menu as "California style" and each item is customizable with a choice of fillings like slow-cooked Barbacoa with grass-fed British Isle brisket, grilled chicken, pulled carnitas pork and tempeh or grilled seasonal vegetables for vegans and vegetarians.
Tortilla will be taking over Chilangos on Oxford Rd. Credit: Tortilla
Other classic Mexican fillings on offer include rice, black beans, guacamole and salsa in hot media or mild, depending on your preference.
Jason Thomas, chief operations officer at Tortilla, said: "We are hugely excited to be rolling out the Tortilla brand into Manchester, with the previous Chilango site occupying a great location in the city centre.
read more
"This will provide locals and visitors with great-value, delicious options for lunch or dinner.
"We look forward to welcoming plenty of happy customers into store and continuing to play the group's part in this thriving community."
Mancunians can try the new restaurant for free by registering on their website and heading down to the store on Tuesday 27 September between 12pm and 1.30pm..
Tortilla will be taking over Chilangos on Oxford Rd. Credit: Tortilla
They will also be offering two-for-one on all burritos and naked burritos – a bowl of burrito filling without the wrap – on Wednesday 28 – Friday 30 September.
Tortilla has been trialling their products in Manchester with an online delivery kitchen. Tortilla will continue with online delivery services, on UberEats and Deliveroo, as well as a click-and-collect service.
With this expansion in Manchester, the restaurant chain will have 56 sites across the country.