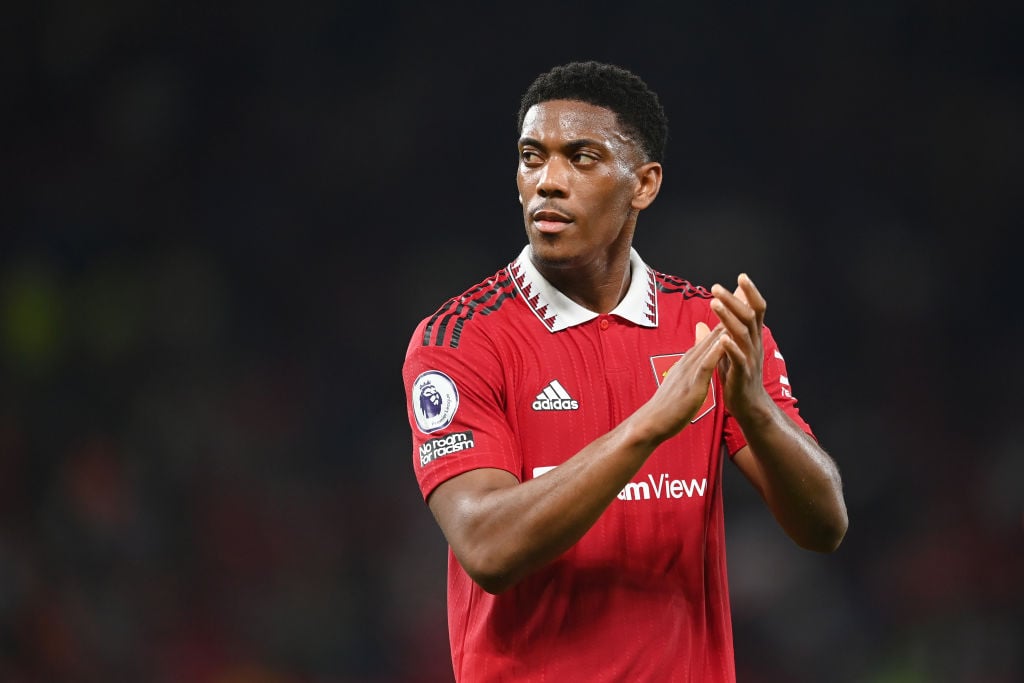 Manchester United have reportedly offered Anthony Martial a new contract with Erik Ten Hag impressed with what he has seen from the Frenchman since his arrival at Old Trafford.
According to the Daily Star, the 26-year-old attacker has been handed a new deal worth £270,000-a-week with Martial's current deal set to expire in 2024, with United making the decision to offer the former AS Monaco star fresh terms in an attempt to protect his value.
United signed Martial in 2015 in a deal worth £55m, and despite heading out on loan last season in January, Ten Hag and fans, in general, have been impressed with the versatile attacker this summer, with the winger arguably the Red Devils' best player in preseason.
Whilst Martial has only played 45 minutes of Premier League football this campaign with the forward suffering from injury, Ten Hag making the decision to extend the Frenchman's contract speaks volumes of how much the Dutch coach rates the Old Trafford no. 9, with the attacker likely to become a starter once back to full fitness.
Indeed, Martial being offered a new contract at United is not what many fans would have expected given that the winger's deal expires in two years time, yet the club protecting their assets and giving the forward time to find his feet again is a highly encouraging one sign.
Should Martial return to form under Ten Hag, United will have an in-house solution for their current centre-forward problems, and given the attacker's performances in pre-season, big things could be on the horizon for the French international in the coming weeks .
United offering Martial a new contract could pay off big time
Photo by Tom Purslow/Manchester United via Getty Images
Martial, like many of United's current players, is a divisive figure amongst supporters, yet handing the forward a new contract could be a gamble worth taking for Ten Hag as the former Ajax boss looks to build his own legacy at Old Trafford and to get the Manchester giants back off their feet.
As mentioned, Martial was the star of pre-season for United, and whilst offering the winger a wage increase and a contract extension could be viewed by many as a risk, it could well be one that pays off should the attacker begin to perform under Ten Hag in the league.
Football journalist and 2018 Sport Journalism graduate from the University of Brighton.
Manchester United target Yann Sommer sets Opta European record Report: Manchester United close to agreeing £84m deal to sign Antony