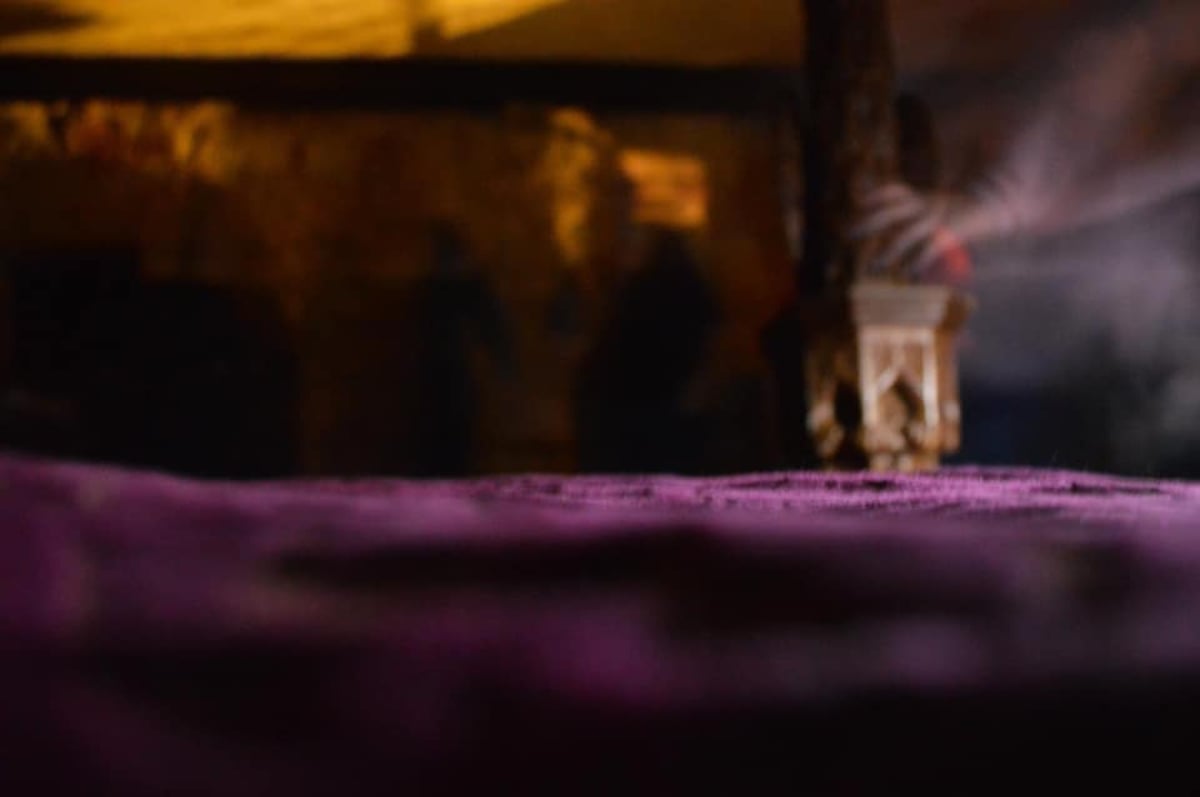 If you're heading out on a ghost hunt this Halloween, here is some advice from an expert.
Halloween is upon us and for those who celebrate there are lots of seasonal activities to help see in the spooky season – from trick or treating to horror film marathons, from fancy dress parties to pumpkin carving.
But according to the pagan traditions behind the holiday, this time of year is when the barrier between the worlds of the living and the dead is at its weakest. And for those who believe in spirits, or are just curious about them, this makes it the perfect time of year for ghost hunting.
If you're considering a ghost hunt or seance, however, there are some things you should be aware of, according to a Greater Manchester paranormal investigator.
What does a ghost hunt involve?
She has taken guests to some of the most haunted locations in the UK, including abandoned mental asylums, prisons, mediaeval halls and ex-army barracks, sometimes even spending the night there.
She said: "A lot of people think that if you go on a ghost hunt that you're going to come back with a demon or a ghost is going to get attached to you, but if you go to a properly, professionally organized ghost hunt, everything is done really safely."
To do this, Amelia explained, a medium helps open up guests to the spirits, allowing them to show themselves. At the end, guests are then closed to "make sure no one was with anyone that didn't come with them, so nothing was able to get attached."
Amelia Barker, a photographer and former paranormal investigator, shares her advice on ghost hunting and what to expect if you're going this Halloween. Credit: Amelia Barker
"We always take it seriously and our mediums always made sure that no one left until they were closed down," she added.
Not every ghost hunt results in paranormal activity, and Amelia says that this is one way to tell the difference between charlatans and genuine ghost hunters.
She said: "Some of them, you can tell it's all been staged. Whereas we do some ghost hunts sometimes where nothing happens – so you know it's legit, but obviously a bit disappointing."
What paranormal activity can you expect at ghost hunt?
Amelia has had her fair share of encounters during her time as a paranormal investigator. These range from temperature changes and the feeling of someone blowing in your face or touching your back, to the more extreme. She claims that one guest was dragged by her feet in one of the locations they visited.
She saw a full-body apparition at St Briavels Castle in Gloucestershire, where helped a figure of a man wandered across the graveyard, and she has heard the sound of sea shanties being sung at 3am at Bodmin Jail.
Recalling that particular ghost hunt, she said: "Certain parts of the cells were really cold even though it was a warm night and you could hear people singing. That one literally made my blood run cold, I really didn't like that one. I don't know what it was about them."
When visiting Newsham Park in Liverpool, an abandoned mental asylum that was also once an orphanage, she says that child ghosts would take a liking to particular guests and "attach" themselves to them.
As a professional photographer, Amelia would often take her camera with her on ghost hunting trips. In one photo taken at Medieval Manor in Gloucester, you can see the outline of a hand on a four-poster bed.
Amelia Barker took this photo of a ghostly hand touching a four-poster bed while ghost hunting at Medieval Manor in Gloucester in 2014. Credit: Amelia Barker/Amelia Rose Photography
In response to those who say that the image is photoshopped, she said: "I've got no reason to fake a picture anyway. I'm not getting anything out of it."
Dealing with sceptics is part of the job for paranormal investigators, though. Amelia says that even her dad would refuse to believe some of the activity they have seen on ghost hunts.
"If you're going on a ghost hunt, just be respectful of other people, their beliefs and the spirits – whether or not they're going to entertain you," Amelia said.
read more
What do ghost hunters use?
Paranormal investigators like Amelia use different tools that they say help them communicate with spirits such as pendulums, electromagnetic field meters and even toys that light up and are meant to encourage interaction between the living and the dead.
Perhaps the most controversial item found in ghost hunting kits is the ouija board. They are one of the more popular items for sale in Amelia's shop, where she has one rule: She will not sell them under 18s and always advises people on how to use them.
She said: "You hear all these stories. Usually it's blown out of proportion, Hollywood nonsense about ouija boards going wrong, but they can go wrong if you're just messing about with it and you get something that you're not supposed to."
"Some buy them for decoration, but a lot of people do buy them to communicate with whoever they're trying to communicate with, whether it's someone in particular – they want to speak to granddad or something – or if they think they've got something in the house."
This Grade II listed building was once an orphanage which began in 1869. It became a hospital in 1954 and catered for patients with severe mental health conditions. It is known locally as a haunted building with visitors citing appearances of shadowy figures and children. Address: 11B Orphan Drive, Tuebrook, Liverpool, L6 7UL
If you do think you have a ghost in your house, Amelia's advice is to listen to it.
She said: "It depends on the activity. I think 99% of people, unless they don't have any empathy, can tell if it's a good or a bad feeling from them.
"If it's a negative feeling, usually a first point of call would be asking them to leave. If someone came into the shop then I'd advise them to cleanse the house. You can do that with water, salt, say whatever your practice is.
"If they feel like it's more of a comforting feeling, like it's a relative or someone that they know, then they don't really need to do anything, you just need to say thanks for popping in!"