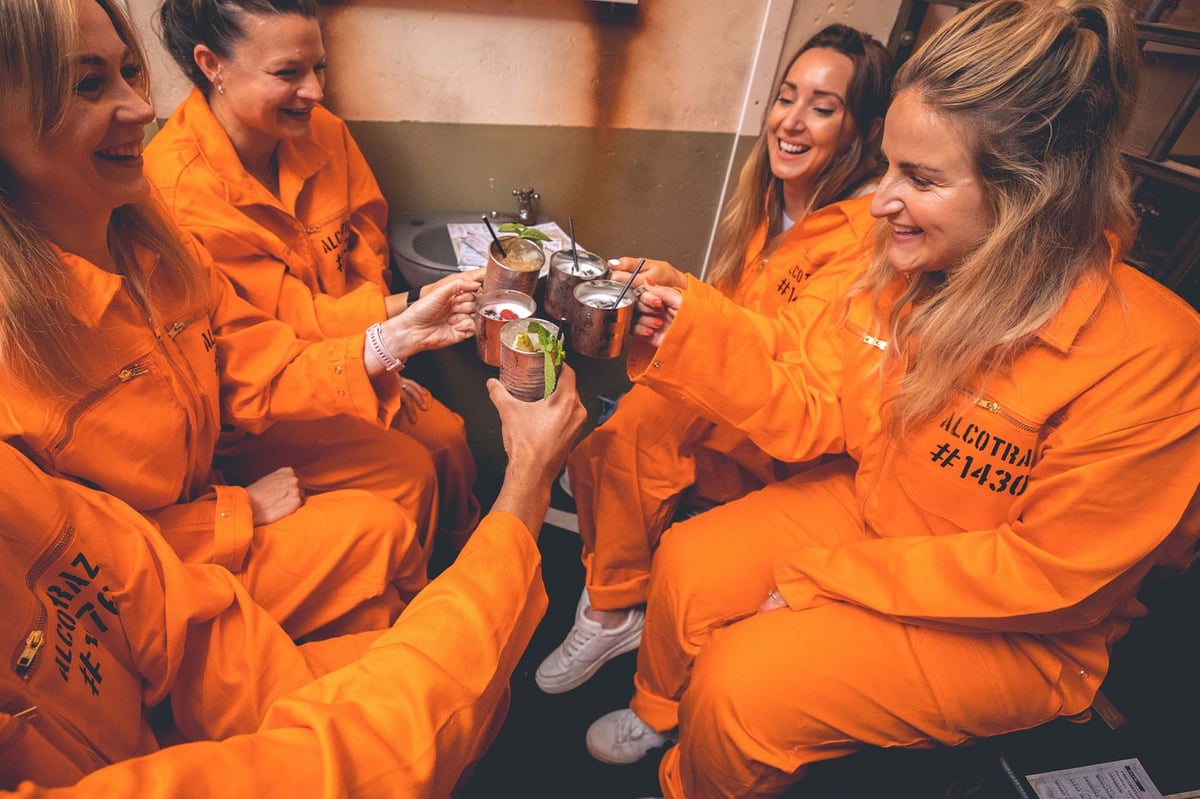 These are the best bars and clubs in Manchester for university students to head to during freshers week, according to Tripadvisor reviews.
As students arrive at various universities across Manchester for the 2022/23 academic year, many newcomers will be embarking on freshers week.
The tradition, which often sees pupils heading out for successive days of nights out and drinking alcohol, celebrates arriving at university.
Whether students are first-year 'freshers' or in other year groups, freshers week is a great opportunity to make new friends.
With this in mind, we've picked out the five best places in Manchester to head on a night out, using Tripadvisor reviews for guidance.
Every location on our list – which includes a mix of bars and clubs – scores a rating of at least 4/5.
The five best bars & clubs in Manchester according to Tripadvisor
Without further ado, here are the five best places to head on a night out in Manchester, according to Tripadvisor.
Alcotraz Manchester: Cell Block Three-Four
Alcotraz Cell Block Three-Four is one of the best clubs and bars for freshers students in Manchester
Tripadvisor Rating: 5/5 (261 reviews)
One reviewer said: "A quality experience, well worth it. From the moment you're inside the actors are getting you involved and they were all fantastic as were the drinks, company and atmosphere. I cannot recommend this enough and it's so different from anything I have ever done before!"
Address: 1A Watson Street, M3 4EE
The Washhouse
The Washhouse is one of the best clubs and bars for freshers students in Manchester
Tripadvisor Rating: 5/5 (1,204 reviews)
One reviewer said: "A true gem. An amazing experience where the cocktails all have an individual twist. If you're unsure what you'd like, let your server ask you some questions and make a recommendation. The servers all have a wonderful sense of humor to compliment the experience."
Address: 19 Shudehill, M4 2AF
pixel bar
Pixel Bar is one of the best clubs and bars for freshers students in Manchester
Tripadvisor Rating: 4.5/5 (42 reviews)
One reviewer said: "Went here on Thursday night and we had such a fun time. We booked two hours and had the PS5. The drinks were strong and tasted amazing – we will definitely come back in the future!"
Address: 10 Thomas Street, Northern Quarter, M4 1DH
Via Manchester
VIA Manchester is one of the best clubs and bars for freshers students in Manchester
Tripadvisor Rating: 4/5 (221 reviews)
One reviewer said: "Visited some friends in Manchester and popped in here on a Sunday night. great fun night; with lovely staff and a brilliant crowd. Will definitely be back."
Address: 28 Canal Street, M1 3EZ
The Venue
The Venue is one of the best clubs and bars for freshers students in Manchester
Tripadvisor Rating: 3.5/5 (17 reviews)
One reviewer said: "Venue is one of the best clubs in Manchester for a good night out. Vibes that remind me of This is England, and a club that makes me proud to be a Mancunian as it plays loads of the Manchester scene bangers such as Oasis and The Stone Roses."
Address: 29 Jackson's Row, M2 5WD