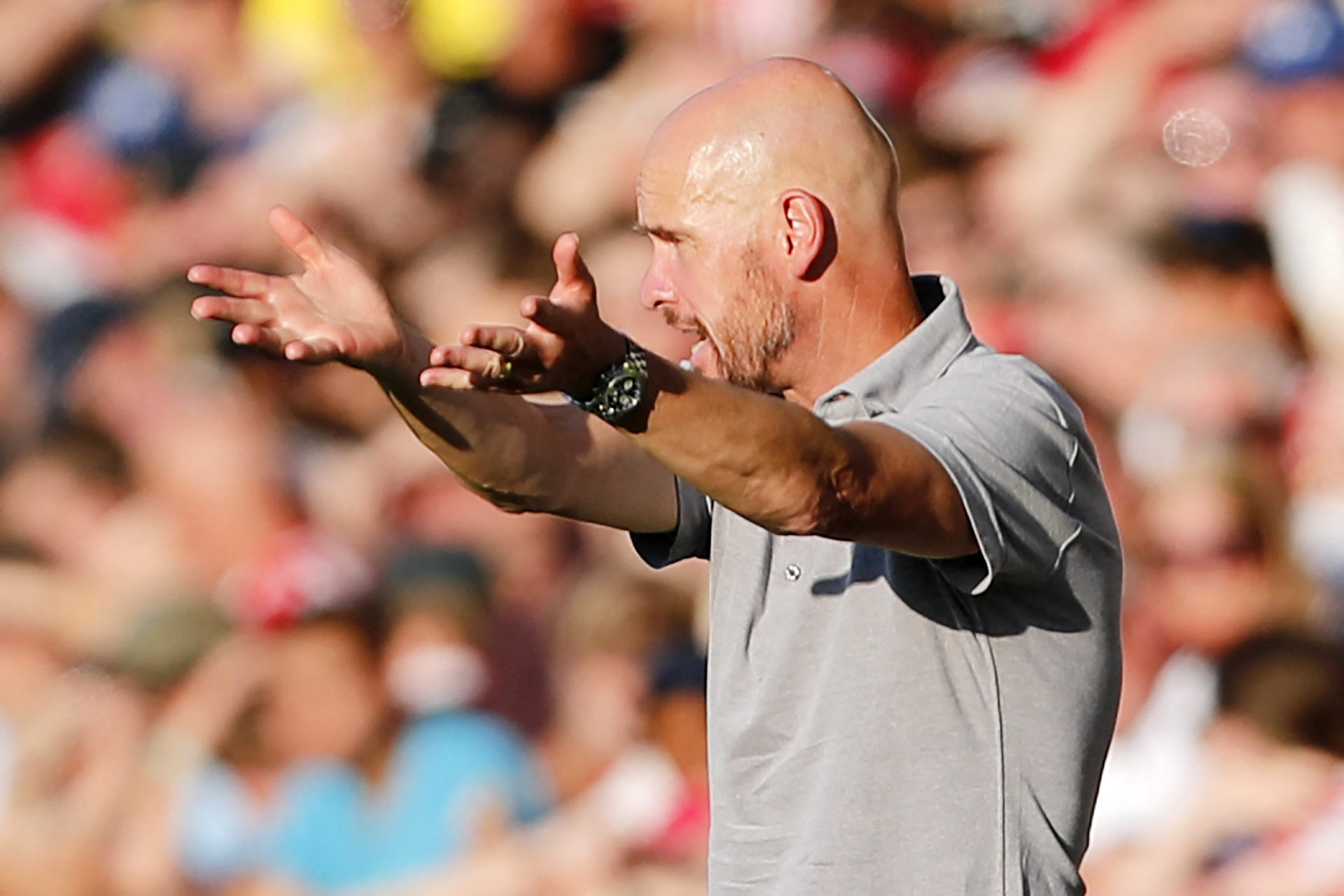 Manchester United manager Erik ten Hag has spoken about the club's 4-0 defeat to Brentford.
Ten Hag appeared crestfallen after such a heavy loss, and said he felt sorry for supporters.
He also criticized his players for not playing with the conviction he asked them to.
The Dutchman spoke to Sky Sports after the loss, United's second defeat in as many games this season.
READ MORE: Confirmed Manchester United transfers, ins, outs, loans, releases for 2022/23
Photo by Sebastian Frej/MB Media/Getty Images
Erik ten Hag reacts to Manchester United defeat to Brentford
Erik ten Hag spoke to Sky Sports after the loss, and said: "The team has to take the responsibility. I feel sorry for the fans.
"I asked them to play with belief and take responsibility, that is what they didn't do."
Ten Hag is pointing the fingers at United's players for failing to play with the personality and confidence he wants them to.
This group of players are far too brittle, we saw that last season. There isn't enough leadership, and Erik ten Hag clearly isn't at all happy.
He admitted he would be looking to sign more players before the end of the transfer window, clearly it is necessary after a wonderful start to the season.
Ten Hag added: "We need new players and quality players. We will try and convince them to join."
United's next game is at Old Trafford at home to Liverpool next Monday night.
show all
Dan is still wondering what would have happened if United had kept Juan Veron…
David de Gea takes responsibility and says 'I cost three points'