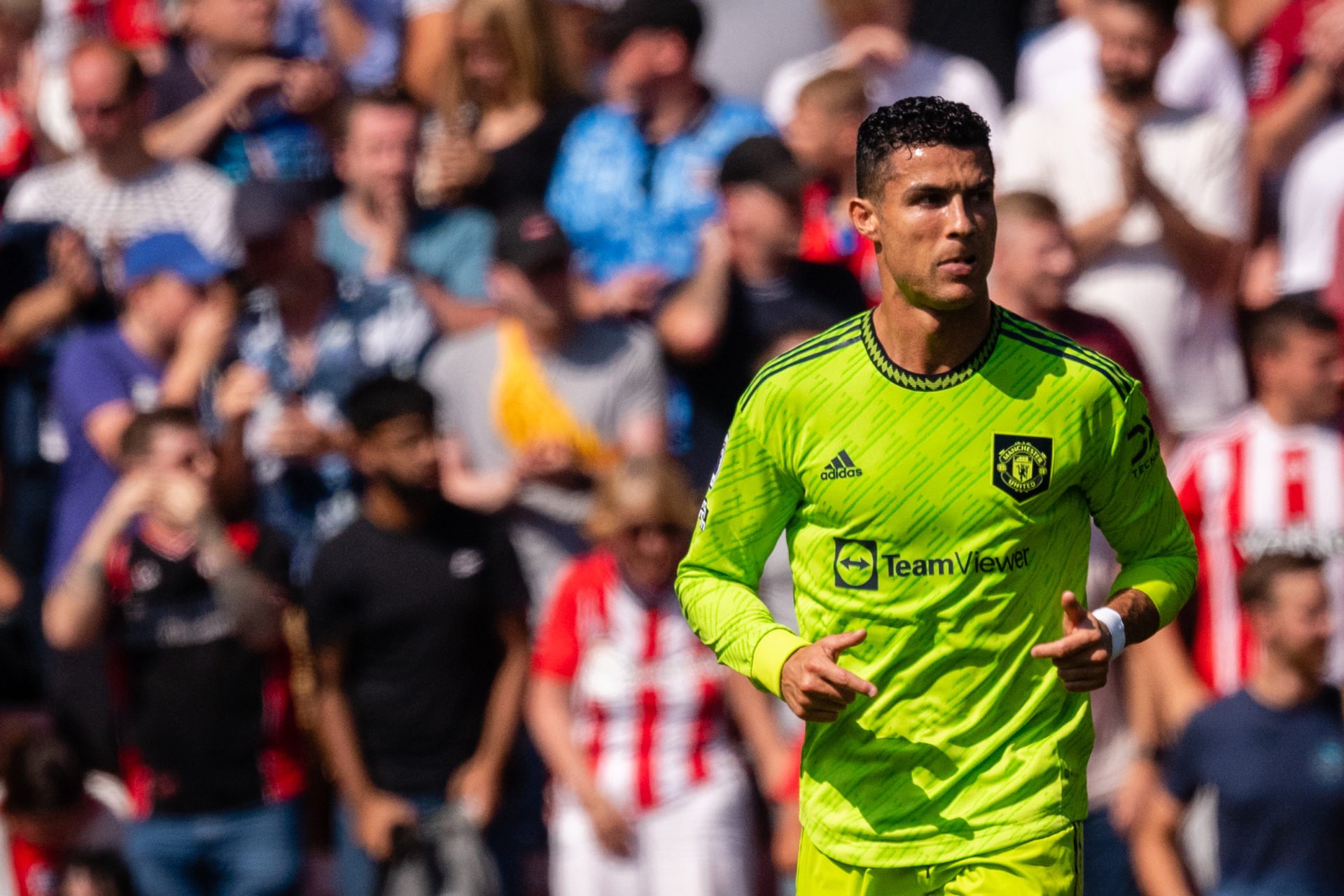 Rio Ferdinand has warned Cristiano Ronaldo will be 'absolutely fuming' on Manchester United's substitutes bench.
It is a year since Ronaldo re-signed for Manchester United, and while he scored 24 goals last season, it has not been a successful period.
Ronaldo has begun this season out of favour, starting only one of four games. Part of this is self-inflicted, having sat out United's pre-season tour.
Ferdinand told Five that he knows Ronaldo will be deeply unhappy with his current situation.
READ MORE: Confirmed Manchester United transfers, ins, outs, loans, releases for 2022/23
Photo by Mark Leech/Offside/Offside via Getty Images
Cristiano Ronaldo 'will be fuming'
Ronaldo was left on the bench for the last two games even despite Anthony Martial not being fit enough to start either.
Ferdinand said: "Whether he stays or not, none of us know, but knowing Cristiano, I know for a fact that he will be absolutely fuming right now. Forget who's starting in front of him. That he's not starting.
"You don't get to do what he's done in his career over this amount of time at the levels he's been playing, being somebody who is going to sit there and accept being a sub, for a team that ain't in the champions league.
"For some people that's cool. But Cristiano Ronaldo ain't built like that. You can't expect him to change at 37. He'll have been the same at 21.
"Whatever anybody says about pressing, running, he'll be sitting there going, I scored 24 goals last year."
Ronaldo continues to be linked with an exit, although time is running out. It appears there may be two clubs in the running.
These are either a move to Italy with Napoli or a return to Portugal with Sporting. The MEN report Napoli is more likely, with agent Jorge Mendes working on a move.
A departure from United would be better suited to Ronaldo right now. It appears he doesn't fit Erik ten Hag's project, or at least is not prepared to fully buy in, having missed out on pre-season. A late move for Ronaldo may also open the door for one last incoming arrival.
show all
Dan is still wondering what would have happened if United had kept Juan Veron…
Report: Ralf Rangnick scuppered Cristiano Ronaldo chances of moving to Chelsea