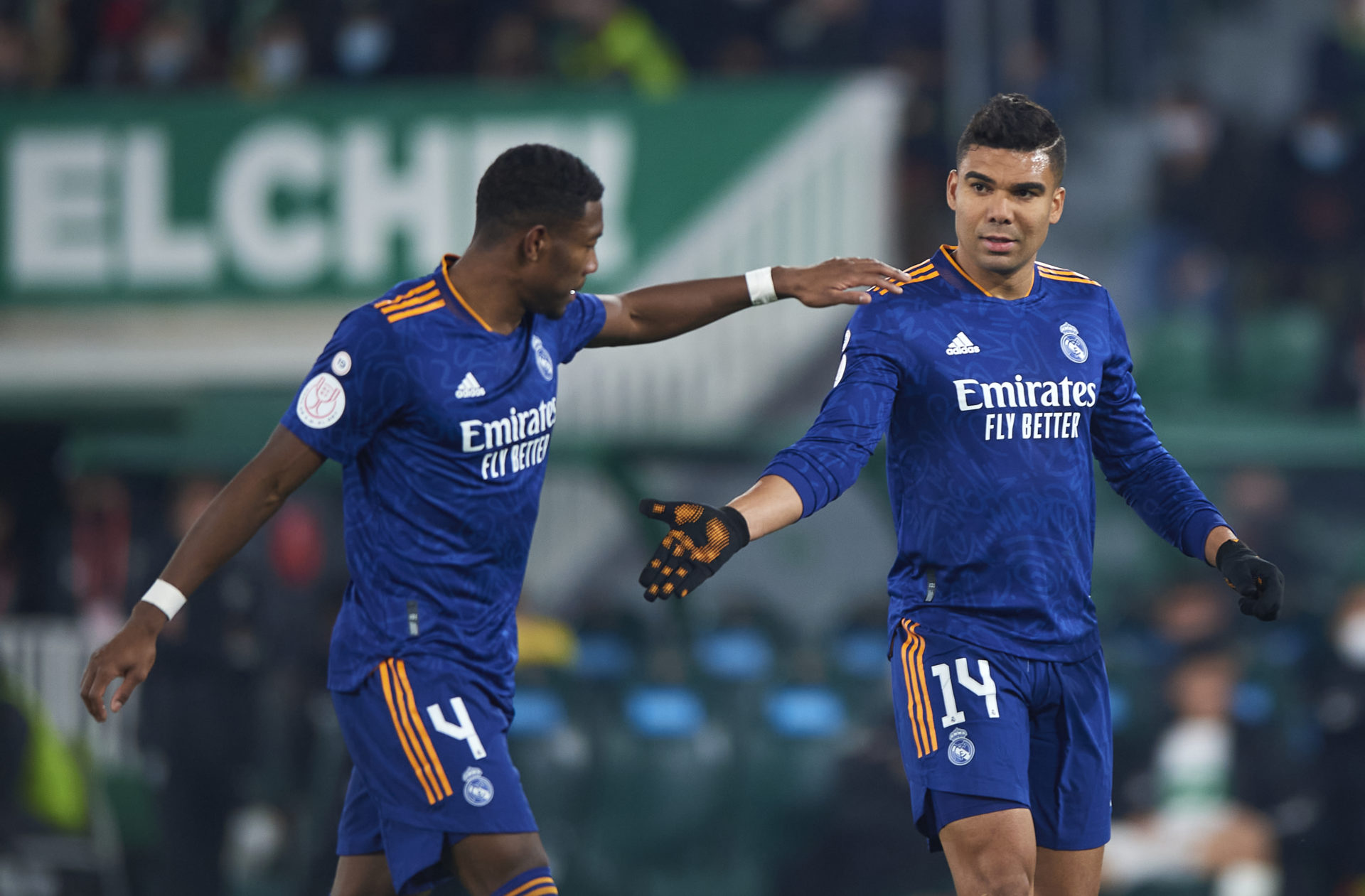 Casemiro said an emotional goodbye to Real Madrid last month when he decided to leave for Manchester United.
The Brazilian felt he had won everything possible at Real, leaving as a five-time Champions League winner.
Real Madrid defender David Alaba has backed Casemiro's decision to leave, quoted by O Jogo.
He spent one year with Casemiro, joining Real Madrid from Bayern Munich last summer.
READ MORE: Confirmed Manchester United transfers, ins, outs, loans, releases for 2022/23
Photo by James Williamson-AMA/Getty Images
Alaba says he backs Casemiro
Austria defender David Alaba says he is fully supportive of Casemiro's choice to leave Real Madrid to join Manchester United.
He says they spoke before the move and he understood the midfielder's decision to move on.
Alaba said: "I was in the same situation a year ago and we talked about it a lot.
"After nine years at Real Madrid he was looking for a new challenge. I wish him the best from the bottom of my heart."
Casemiro has made three substitute appearances since joining United, and he is expected to make his first start, in the Europa League this week against Real Sociedad.
The midfielder has recaptured a new enthusiasm from the move, which he would have lacked if he had stayed at Real.
He told the club website: "I'm absolutely delighted. I feel like I'm 20 or 18 years of age, I'm raring to go, I'm excited to be amongst my teammates, playing in the stadium and I think that it's just huge excitement and I'm absolutely delighted."
His decision to leave could have been considered a brave one when he joined, United were 20th in the league after losing the first two games.
Now, even with minimal input from Casemiro himself, United are up to fifth, with four straight wins. He does look to have chosen a side 'on the up', and while there is no Champions League football this season, there is plenty of reason to be optimistic.
show all
Dan is still wondering what would have happened if United had kept Juan Veron…
Antony warned he's 'not Mbappe or Neymar yet' by Dutch coach