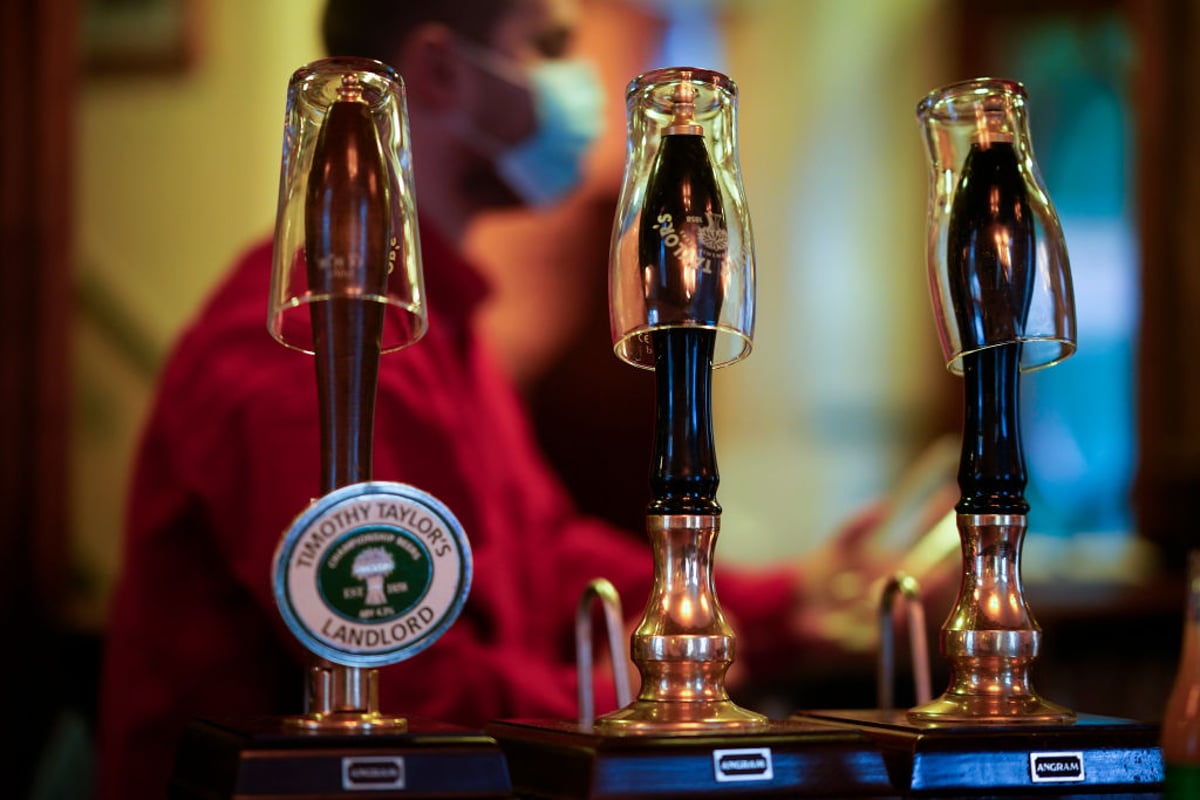 As the months grow colder, people are looking for warm, cozy pubs to have a nice pint in Manchester. According to Tripadvisor, these are five of the best.
It's getting cold outside in Manchester, as we grow closer to the winter months. Why not treat yourself to a sumptuous pint of beer in one of Manchester's cosiest pubs?
And what better way to get in the festive spirit than with a glass of mulled wine or hot toddy in hand, escaping the hustle and bustle of Christmas shopping. It helps that Manchester is home to plenty of welcoming drinking holes to disappear into when the crowds become too much.
We'll be taking a look at all pubs in Manchester with warm interiors and putting the very best on this list. If a pub has a roaring log fire, that's a bonus!
We won't include any pubs or bars with a Tripadvisor rating lower than 4/5. We'll also be discarding anywhere that has fewer than ten Tripadvisor reviews. We will be including the rating that the pubs received on Tripadvisor, where you can find them and we'll also be showing you a couple of things that people said about each pub.
Manchester isn't known for its warm weather – so these warm pubs may be worth visiting all year round! Without any further ado, let's get into it – here's five of the cosiest pubs and bars in Manchester.
Five cozy pubs in Manchester, according to Tripadvisor
Tripadvisor Rating: 4.5/5
Where: 3 Nicholas Croft, Manchester, M4 1EY.
These reviewers said: "Great pub, staff are very friendly and go above and beyond to make you feel welcome. Great choice of beers, highly recommend."
"Love it in here. If you want a nice cozy friendly chilled vibe for food and drinks, it's perfect."
Tripadvisor Rating: 4.5/5
Where: Maybrook House 40 Blackfriars Street, Manchester, M3 2F.
These reviewers said: "Cosy atmosphere on the inside with good music playing. Good cocktail menu with classics and house originals. Definitely worth a visit and will be back again."
"We had a couple of drinks and the staff were really nice to speak to. The cocktails were good and reasonably priced too! Would definitely come back here again the next time I'm down in Manchester."
Where: 35-37 Thomas Street Northern Quarter, Manchester, M4 1NA.
These reviewers said: "We visited for lunch and pleasantly surprised how tasty and piping hot the food was. Cozy surroundings and good service."
"The service and food were excellent, and the atmosphere was cozy and intimate, just what we were looking for."
Tripadvisor Rating: 4.5/5
Where: 135 Beech Road, Manchester, M21 9EQ.
These reviewers said: "Love this pub so much! The staff are so friendly, it's really cute & cosy, the best pub quiz I've ever done (seriously, the answers were actually answerable and not horribly difficult!!)"
"Always loved The Trev, before and after it's refurb. It's gorgeous now, perfect for a midweek drink and cozy read in the club chairs."
Where: 1 Croft Bank Gorton, Manchester, M18 8WH.
These reviewers said: "The atmosphere in the pub was very pleasant and cosy, the staff were very helpful with the menu and service."
"This is a little haven. The food is wonderful and the prices very reasonable. Everything is freshly cooked and the atmosphere is very cosy."